Best. Show. Ever.
They opened with Cream's "Sunshine of Your Love" and ended with "Next To You", and in between played most of their standard hits and a few lesser known hits like "Demolition Man" (which I consider an A-level). "Purple Haze" was even thrown in for good measure. The highlight of the evening (which means just tad above the normal excitement) probably came during the second song, "Message In A Bottle", when the NY Police Department Band backed them up onstage (above); Sting donned an NYPD cap and looked like one of the Village People. During "Every Little Thing She Does Is Magic", Sting's daughters and Andy's sons and daughter came up on stage and danced and took pictures.
The Police was the first band that I really got into, back in fourth or fifth grade, but they broke up before I had a chance to see them live. I never thought I'd be able to see them live so I was psyched to see them last year at Giants Stadium, but I was beyond thrilled to be able to go to their final show at Madison Square Garden, still my favorite large concert venue. The crowd, unsurprisingly, was completely into the show. People were singing, jumping up and down, dancing in the isles and walkways, and just generally having a great time with a great band and great music.
At one point, Sting said, "The real triumph of this tour is that we haven't strangled each other. That doesn't mean it hasn't crossed my mind. Or Andy's. Or Stewart's."
Between the main set and the first encore, Sting, who was sporting a week-long beard (and had been this entire leg of the tour, much to the consternation of Internet fan forums), could be seen backstage getting it shaved off by two well-dressed women, accompanied by a fake manicure and shoeshine from the crew.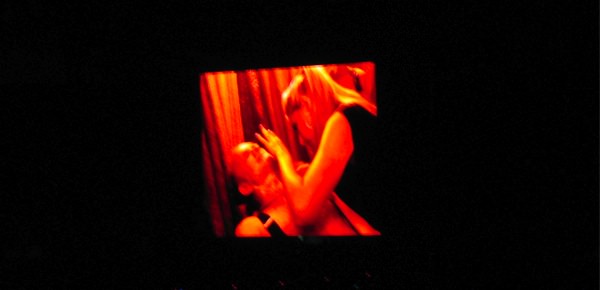 I only took a few pics and videos with my Canon SD800 IS, and the quality of them isn't that good, but I wasn't there to take pictures, I was there to enjoy the show, and I did.
Immensely.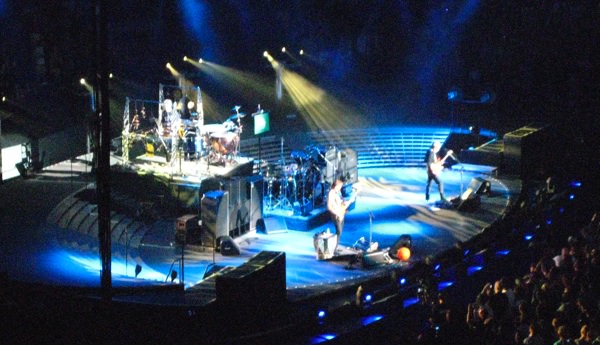 Set list:
Sunshine of Your Love
Message in a Bottle
Walking on the Moon
Demolition Man
Voices Inside My Head / When the World Is Running Down, You Make the Best of What's Still Around
Don't Stand So Close to Me
Driven to Tears
Hole in My Life
Every Little Thing She Does Is Magic
Wrapped Around Your Finger
Do Wah Diddy / De Do Do Do, De Da Da Da
Invisible Sun
Can't Stand Losing You (w/Reggatta De Blanc's "yayo" in the middle)
———
Purple Haze
Roxanne
King of Pain
So Lonely
Every Breath You Take
———
Next to You